This was a special wedding for me to be a part of as I've known Kate for years now. That morning I met up with the ladies who were getting ready at Ollo Hair Salon on Wharf St. Once everyone was ready we trekked through the Old Port to Casco Bay lines where we were greeted by the sight of an amazing tall ship from Spain as it was undocking! We then boarded the Bay Mist ferry where the ceremony was held out in the harbor. Our final destination was Long Island (Maine) for the reception. Here's some of my favorite moments throughout their day!
Could her smile possibly be any more contagious?!? :-D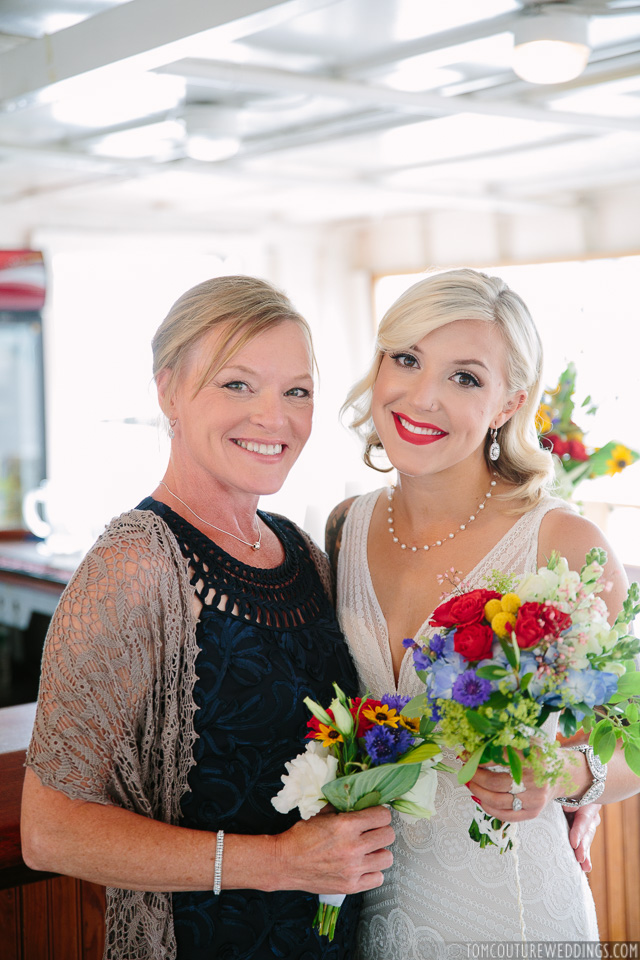 When the boat rocked us...